Don't fight single !!! Join our sales net work in followng areas
To enlarge both our sales market and fill the gap of our existing sales net work ( shop shelving, gondola shelving, shop shelf, retail shelving,gondola shelf, shelves for shop). We are looking for professional sales partners from following areas specially. Companies import from us and
sell more than US dollar $500,000.00 annually
at this area, we can offer solo agent qualification and
offer special price supports
accordingly.
Europe: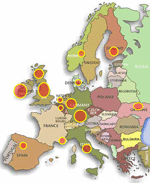 Northern and middle UK - Nottingham, Sheffield, Norwich, Manchester, Liverpool, Leeds, Hull, Middlesbrough, Newcastle, Belfast, south west Ireland, Scotland (Edinburgh, Glasgow, Dundee).
Southern and Western Germany - Berlin, Hamburg, Bremen, Hannover, Frankfurt, Muenchen, Leipzig, Wolfsburg, Mainz.
Holland - Rotterdam, Amsterdam.
Italy - Milano, Roma, Genova, Monopoli.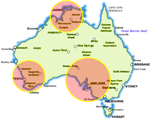 Australia:
Sydney, Melbourne, Brisbane, Perth, Fremantle, Adelaide, Canberra, Darwin, New Zealand (Christchurch, Wellington, Auckland )
Asia:
Israel, Saudi Arabia, United Arab Emirates (Dubai), Yemen, Syria, etc.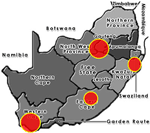 Africa:
South Africa (Cape town, Port Elizabeth, Middelburg, Durban, Johannesburg, Pretoria, Gaborone, Newcastle etc); Madagascar, Kenya, Nigeria, Morocco, Egypt.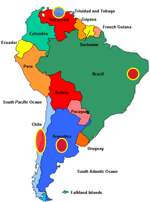 South America:
Santiago Chile, Venezuela, Ecuador, Brasil, Argentine, Peru, Uruguay, Puerto Rico, Dominican Republic, Cuba etc
Welcome the shopfitting ( shop shelving, gondola shelf,supermarket shelves,shopping trolley and basket, checkout counter) wholesalers / importers / shopfitters from above area contact us to discuss the cooperation. Please contact us at